[Patrick Barron]
THIS ARTICLE HAS A SPONSOR: It's Nick Hopwood, our MGoFinancial Planner from Peak Wealth Management. Nick is also a Podcaster—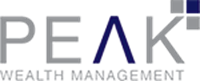 if you haven't listened to it before, his podcast Finding True Wealth, he recently did a very helpful episode on retirement funding priorities that covered different types of IRAs.
Legal disclosure in tiny font: Calling Nick our official financial planner is not intended as financial advice; Nick is an advertiser who financially supports MGoBlog. MGoBlog is not responsible for any advice or other communication provided to an investor by any financial advisor, and makes no representations or warranties as to the suitability of any particular financial advisor and/or investment for a specific investor.
-------------------------------
Nick's question:
So it's Big Ten Season, for a definition of that which includes annual games against Nebraska, Maryland and Rutgers. Stock Up/Stock Down?
Our responses:
Seth: I'll start: Chase Winovich. Killin it AND has his own même.
— Noah Neidlinger (@candor_for_sale) September 16, 2018
BiSB: It's hard to be Stock Up from where Winovich started, but... I kinda agree.
Seth: It seems harder to run off his edge this year and they give him no edge help.
Brian: You're starting with a projected AA and saying he's stock up?
/giphy penalty flag
Well done giphy.
Seth: But... You agree.
Brian: I don't, this is what I expected from Chase Winovich. Including the meme. Dude is a meme machine. WILL HART is on this team people
Seth: Ol' Fifty.
David: Yes! YES! I was going to say Will Hart!
BiSB: Oh yeah, go ahead and put the jinx before the jump. Thanks, man. THIS IS WHY WE CAN'T HAVE NICE THINGS.
[After THE JUMP: no, we can't.]